Resolving plumbing problems can be tricky, since you can't see what's happening deep within a pipe or in areas buried below your home. At Rooter Pro Sewer & Drain Cleaning we don't believe in guessing, which is why we use state-of-the-art equipment to deliver our drain cleaning services in Toledo, Shoreland, Lucas County, and Alexis Addition, OH.
Our equipment includes video inspection cameras capable of providing visuals of your plumbing's deepest reaches, as well as electronic sounding equipment to help us pinpoint breaks in your plumbing below the surface. Together, we put these technologies to work with our decades of expertise to deliver reliable sewer line repair solutions, the right way.
Video Inspection
Sewer line repair in Toledo, OH is a cutting-edge way to get the scoop on unseen plumbing problems. If you've got a clog that just won't come free, we'll do a video inspection to see exactly what's causing it! This allows us to approach the problem correctly, for quicker drain cleaning resolutions that cost less.
We also use video inspection technology to confirm problems we suspect. For example, if you've got a leak behind your walls or a damaged section of plumbing out of sight, we'll run video to locate the exact problem and gauge its severity.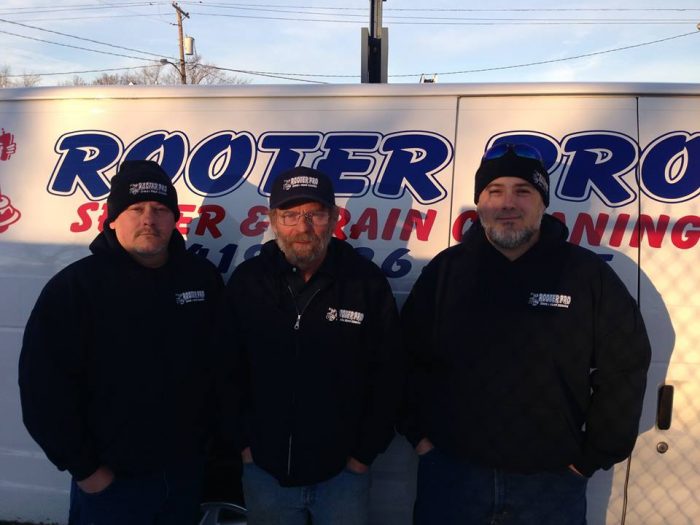 Electronic Sounding
Electronic sounding helps predict breaks and pinpoint them underground. We feed a beacon into your plumbing and use sounding technology to distinguish the sound of a leak occurring deep within your system—such as a slab leak or a sewer line leak. If you see a sudden increase in your water bill, contact us for an electronic sounding inspection and the peace of mind that comes with it.
Take the Guesswork out of Plumbing
Why pay for drain cleaning services or sewer line repair that may or may not get to the root of your problem? Instead, call Rooter Pro Sewer & Drain Cleaning and make sure you're getting the right solution, the first time! Let us put our high-tech equipment to work for you and solve your unique plumbing issues. Contact us today at 419-726-9335 to schedule an appointment for an inspection, water heater repair, frozen pipes repair, and more.